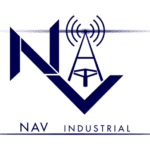 NAV INDUSTRIAL, INC., based out of Roanoke, VA, is continuing to expand its presence throughout the industry and continues to grow. If you are looking to make a long-term commitment to a company that has a promising future and works with reliable equipment, trucks, tools, and safety gear, we would like to hear from you.
Entry-level positions available. No tower experience required. Training provided.
We are looking for Tower Hands with the following qualifications:
Ability to climb and work from various heights on a daily basis. Climbing is a MUST! Fall protection equipment provided.
Ability to complete general construction duties that include heavy lifting of materials and tools.
Mechanical inclination a plus.
Valid Driver's License with no restrictions preferred.
Exposure to construction, mechanical, electrical, or plumbing trades is a plus. Candidates must possess a high degree of professionalism, a positive attitude, work ethic, and be able to pass a pre-employment drug screen. Overnight travel is required with per diem paid.
Experienced Tower Hands are encouraged to apply as well.
Please answer all application questions in their entirety.
Be sure to fill out the Background Check Applicant Release Form.